Ensuring a Worry-Free Pregnancy with Health Insurance
As you embark on the beautiful journey of parenthood, ensuring the well-being of both you and your unborn child becomes of paramount importance. Pregnancy and childbirth are special moments in a woman's life, but they also come with a range of medical expenses. This is where having the right health insurance plan with comprehensive maternity coverage becomes essential. In this blog, we will delve deeper into health insurance plans in India that offer extensive maternity benefits, providing you with peace of mind and financial security throughout your pregnancy.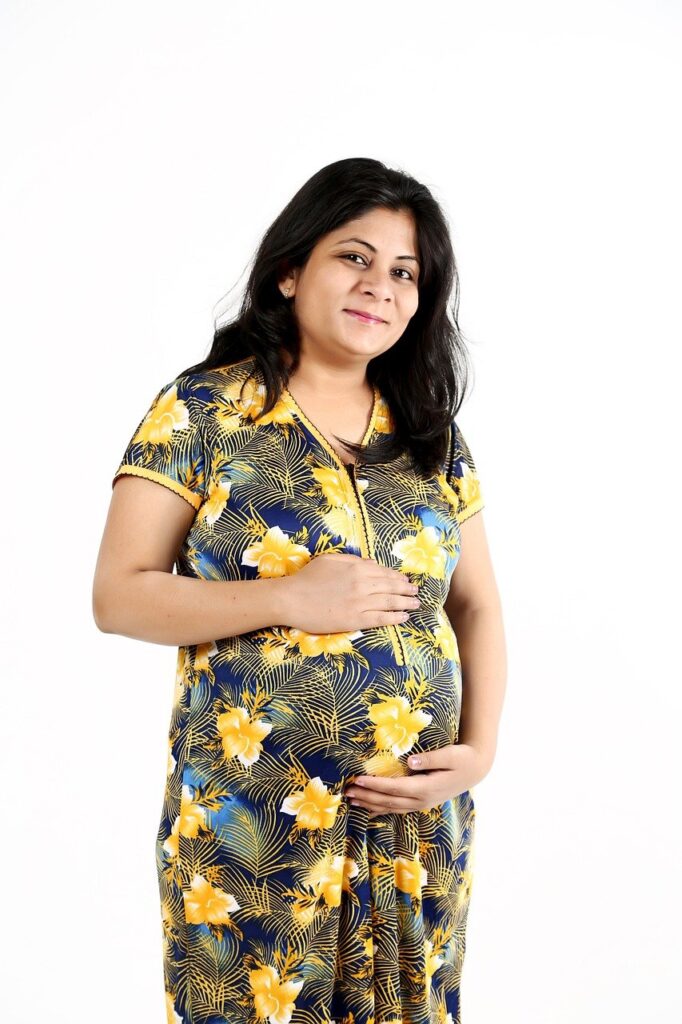 Understanding Maternity Coverage in Health Insurance
Maternity coverage in health insurance is a crucial aspect that covers medical expenses related to pregnancy, childbirth, and postnatal care. A comprehensive maternity insurance plan takes care of a myriad of expenses, including prenatal consultations, diagnostic tests, hospitalization during delivery, and postnatal care for both the mother and the newborn. However, it's important to be aware that not all health insurance policies include maternity coverage as a default feature. Therefore, selecting a policy that explicitly offers this benefit is paramount.
Key Features of Health Insurance Plans with Maternity Coverage
Prenatal Care Benefits: A robust maternity insurance plan covers the costs of regular doctor visits, ultrasounds, blood tests, and prescribed prenatal vitamins during pregnancy. This ensures the health and well-being of both the mother and the developing baby, starting from the early stages.
Delivery Expenses Coverage: From normal deliveries to cesarean sections, a good maternity coverage plan caters to various delivery methods, ensuring that you have access to quality medical care during childbirth. The coverage includes expenses related to the delivery room, nursing, and any medical complications that may arise during childbirth.
Newborn Care Inclusion: Comprehensive maternity coverage extends to the newborn, covering expenses related to vaccinations, neonatal care, and other medical necessities for your baby. This aspect of the plan offers support during the early stages of your child's life.
Hospitalization Benefits: A quality maternity insurance policy provides coverage for hospital room charges, nursing expenses, and other related costs during the maternity period. This not only eases the financial burden but also ensures access to comfortable and well-equipped medical facilities.
Postnatal Care Support: After childbirth, the mother requires specific care and follow-up visits to ensure a smooth recovery. Maternity insurance helps with these postnatal expenses, allowing you to focus on your health and the care of your newborn without financial worries.
Choosing the Right Maternity Coverage Plan
Selecting the most suitable health insurance plan with maternity coverage requires careful consideration of the following factors:
Waiting Period for Maternity Coverage: Maternity coverage usually has a waiting period ranging from 9 to 48 months before you can avail of the benefits. It is crucial to choose a plan with the shortest waiting period, ensuring timely coverage during your pregnancy.
Network Hospitals Availability: Check if the insurer has a wide network of tie-ups with reputable hospitals in your city or preferred location. A strong network ensures you have access to quality healthcare facilities and specialized maternity care during this significant phase of your life.
Coverage Limits and Sum Insured: Review the policy to understand the maximum coverage available for maternity-related expenses. Opt for a plan that offers a higher sum insured to manage any unforeseen complications and medical emergencies during pregnancy.
Pre and Postnatal Care Inclusivity: Ensure that the policy covers not only delivery-related expenses but also prenatal and postnatal care. This comprehensive coverage offers complete support throughout your pregnancy journey, addressing your healthcare needs at every stage.
Additional Perks and Benefits: Some health insurance plans offer additional perks and benefits for maternity coverage, such as coverage for maternity-related complications, pre-existing conditions, and even coverage for daycare procedures for the newborn.
Pros and Cons of Health Insurance Plans with Maternity Coverage
Pros:
Financial Security for Maternity Expenses: The most significant advantage of opting for a health insurance plan with maternity coverage is the financial security it offers during pregnancy and childbirth. With comprehensive coverage, you can be better prepared to handle the various medical expenses that arise during this significant phase of your life.
Access to Quality Medical Care: A well-chosen health insurance plan with a wide network of tie-ups with reputed hospitals ensures that you have access to quality medical care and specialized maternity services. This can be particularly reassuring during a time when the health and well-being of both the mother and the baby are of utmost importance.
Comprehensive Prenatal and Postnatal Care: Maternity coverage typically includes prenatal consultations, diagnostic tests, and postnatal care, ensuring that both the mother and the newborn receive necessary medical attention at every stage.
Coverage for Unforeseen Complications: Pregnancy can come with unexpected medical complications. Having maternity coverage ensures that you are prepared for such situations, easing the financial burden that may arise due to complications during childbirth.
Peace of Mind: By having a health insurance plan with maternity coverage, you can experience the joy of parenthood with peace of mind, knowing that you are adequately protected from the financial strain that pregnancy and childbirth can bring.
Cons:
Waiting Period: One of the significant drawbacks of maternity coverage in health insurance plans is the waiting period. Typically, there is a waiting period ranging from 9 to 48 months before you can avail of the maternity benefits. This means you need to plan ahead and secure coverage well in advance before you plan to start a family.
Higher Premiums: Health insurance plans with comprehensive maternity coverage may come with slightly higher premiums compared to standard health insurance policies. However, the benefits and financial security they offer often outweigh the higher costs in the long run.
Limited Coverage Amount: Some policies may have a cap on the coverage amount for maternity-related expenses. It is essential to review the policy's terms and conditions to ensure that the coverage limit is sufficient to meet potential medical expenses during pregnancy and delivery.
Exclusions and Waiting Period for Pre-existing Conditions: Pre-existing conditions related to pregnancy might be excluded from coverage during the waiting period. It's essential to understand the policy's exclusions and limitations to avoid any unpleasant surprises later.
Specific Eligibility Criteria: Certain health insurance plans may have specific eligibility criteria, such as minimum age requirements or a restriction on the number of children already born. Be sure to check the policy's eligibility conditions before making a decision.
Health insurance plans with comprehensive maternity coverage are an invaluable investment during one of the most significant phases of your life. By securing the right policy, you can focus on the joys of parenthood, knowing that your health and finances are protected. Remember to compare different insurance plans, read customer reviews, and seek advice from insurance experts to make an informed decision. Investing in a suitable maternity coverage plan today will yield peace of mind and a healthier tomorrow for both you and your baby. Embrace this transformative phase with confidence, knowing that you have the support of a reliable health insurance plan throughout your pregnancy and beyond.