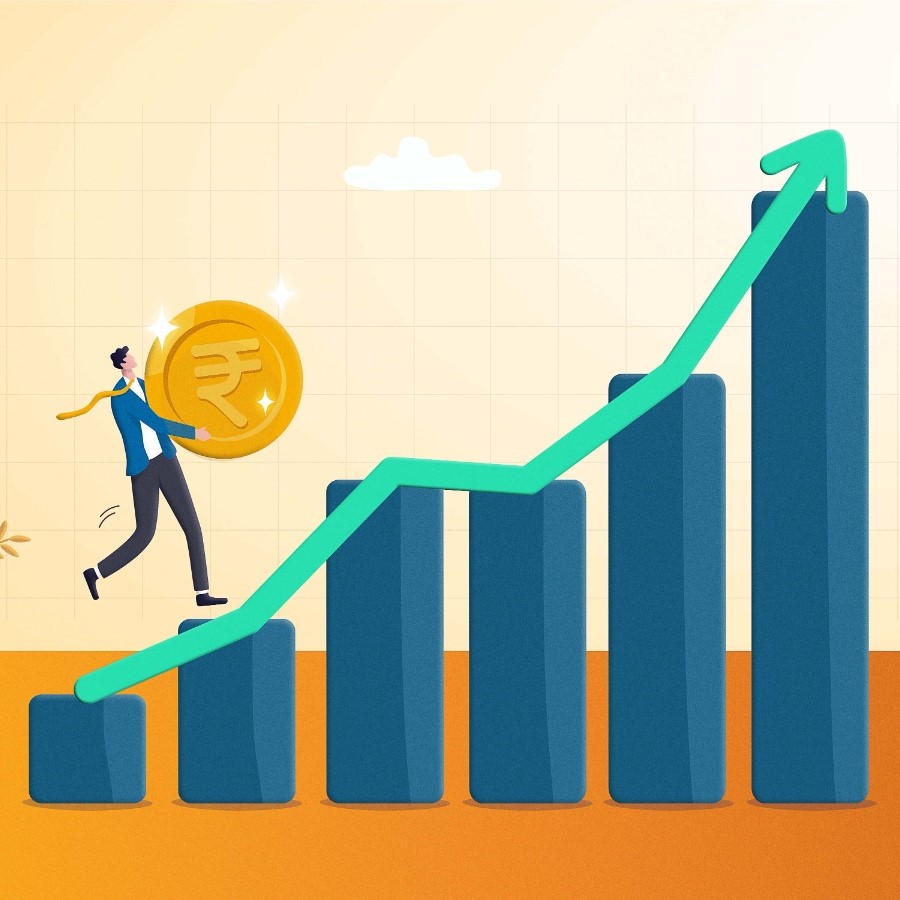 The Power of Compounding: Why Invest in Mutual Funds through SIP
In the world of finance, there's a magical force that can turn even modest investments into substantial wealth over time. It's called the "Power of Compounding," and it's the secret sauce behind the success of many seasoned investors. In this blog, we will explore the Power of Compounding and why it makes Mutual Funds through SIP (Systematic Investment Plan) a smart choice for building long-term wealth.
Unveiling the Power of Compounding
The Power of Compounding is a simple yet incredibly effective concept. It's the process of earning interest on both your initial investment and the accumulated interest from previous periods. In other words, your money makes money, and that money makes more money, creating a snowball effect that accelerates your wealth growth.
Power Of Compounding
Let's break it down with a simple example. Imagine you invest ₹1,000 in a Mutual Fund through SIP, with an annual return of 10%. At the end of the first year, you'll have ₹1,100. But in the second year, you won't just earn 10% on your initial ₹1,000; you'll earn 10% on ₹1,100, giving you ₹1,210. This compounding effect continues, and over time, your money multiplies exponentially.
The Magic of SIP
SIP is a method of investing in Mutual Funds where you regularly contribute a fixed amount, typically monthly. SIP complements the Power of Compounding in several ways:
Consistency: SIP enforces a disciplined approach to investing. You commit to investing a set amount regularly, regardless of market conditions. This consistency maximizes the compounding effect.
Rupee Cost Averaging: In a volatile market, SIP helps you buy more units when prices are low and fewer units when prices are high. Over time, this reduces your average purchase price, enhancing your returns.
No Timing the Market: SIP eliminates the need to predict market movements. Whether the market is bullish or bearish, you keep investing, taking advantage of the long-term growth potential.
Why Choose Mutual Funds through SIP?
Now that we understand the Power of Compounding and how SIP complements it, let's look at why Mutual Funds through SIP are a wise choice:
Professional Management: Mutual Funds are managed by experienced fund managers who make investment decisions on your behalf. Their expertise helps optimize returns.
Diversification: Mutual Funds pool money from various investors to invest in a diversified portfolio of stocks, bonds, or other securities. This diversification spreads risk and enhances stability.
Liquidity: Mutual Funds are highly liquid investments, allowing you to redeem your investments easily when needed.
Low Minimum Investment: SIPs allow you to start investing with as little as ₹100, making it accessible to a wide range of investors.
Raj's SIP Investment Journey
Raj, an Indian investor, began his SIP with ₹10,000 monthly contributions and an 18% CAGR. After 20 years, his disciplined approach has resulted in a substantial portfolio of approximately ₹8,922,660. This remarkable growth showcases the power of SIP and compounding in the Indian financial landscape.
Raj's success story highlights the effectiveness of consistent and disciplined investing through Mutual Funds via SIP for Indian investors, demonstrating how it can lead to significant wealth accumulation over time.
Conclusion
In summary, the Power of Compounding is a force to be reckoned with in the world of finance. When harnessed through Mutual Funds via SIP, it becomes a game-changer for your financial future. Consistency, discipline, and the potential for exponential growth make this investment strategy a top choice for those looking to build wealth over time.
So, why wait? Start investing in Mutual Funds through SIP today and harness the incredible Power of Compounding to secure a brighter financial tomorrow.
Remember, the sooner you start, the more you'll benefit from the magic of compounding!
Do check out our other pages giving more information on Health Insurance, Life Insurance, Travel Insurance, and Mutual Funds.